From 'manly' men to pregnant men, we bring you five classic print campaigns that picked up a gong at the International Festival of Creativity… including a cheeky fried chicken apology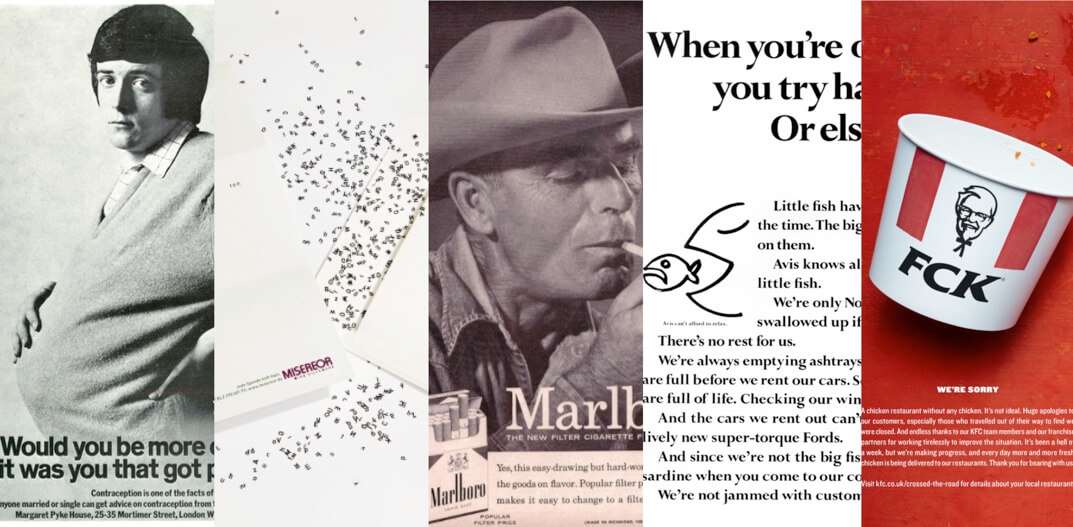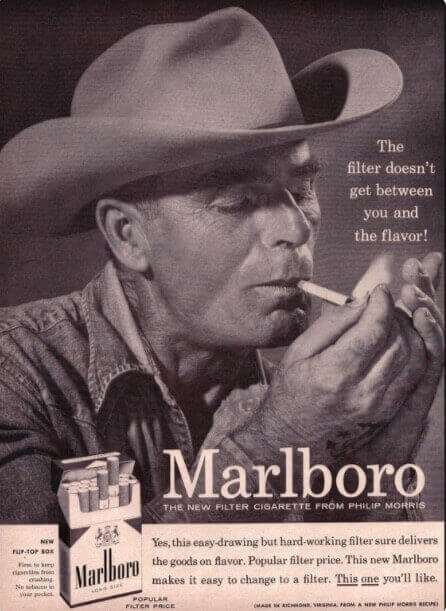 (Cowboy) hats off to Leo Burnett for its part in making Malboro the best-selling cigarette brand in the world. All it took was one of the most iconic images of the 20th century. Sure, these days there's a huge question mark over the ethics of it all. But that's a conversation for another time…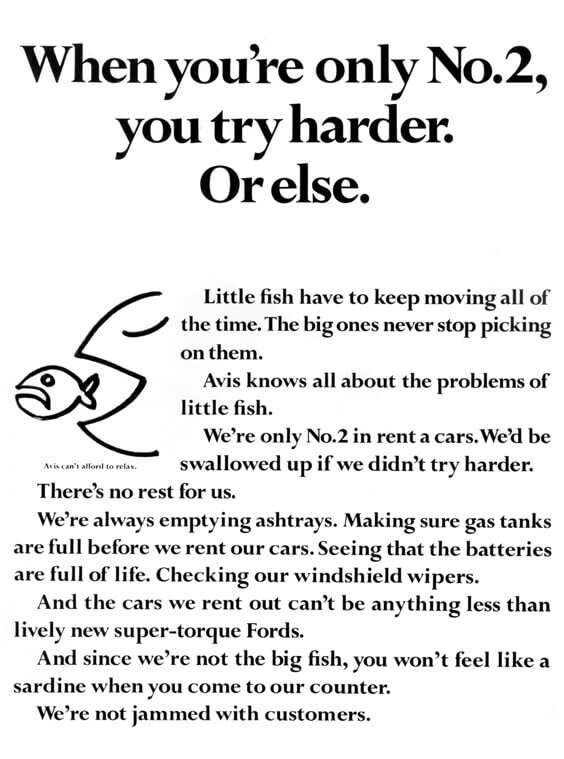 When you're No.1, you don't have to try harder. So what do you do if you're No.2? Well, you "try harder. Or else." DDB art director Helmut Krone's and copywriter Paula Green's work for Avis, then the second-biggest car rental company in the United States, helped bump the brand's market share from 29% to 36%, while Hertz's slumped from 61% to 49%.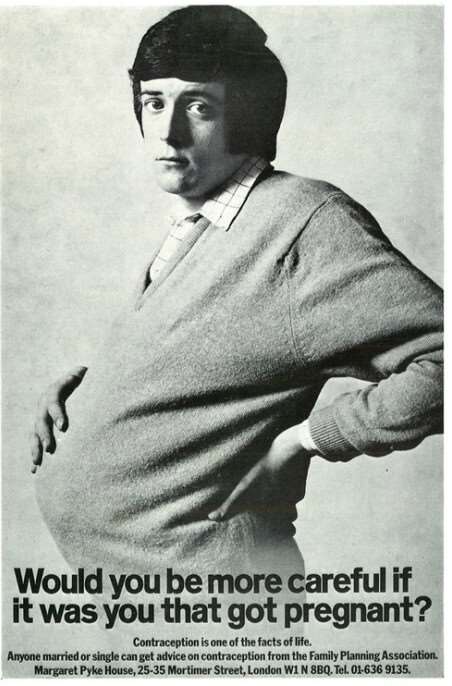 Another man, this time a pregnant one. The now-iconic ad from the Family Planning Association helped shoulder some of the contraceptive burden, showing men they needed to take some responsibility too. Originally intended for doctors' waiting rooms, the poster didn't only highlight an important social issue, it put CramerSaatchi, now Saatchi & Saatchi, firmly on the map.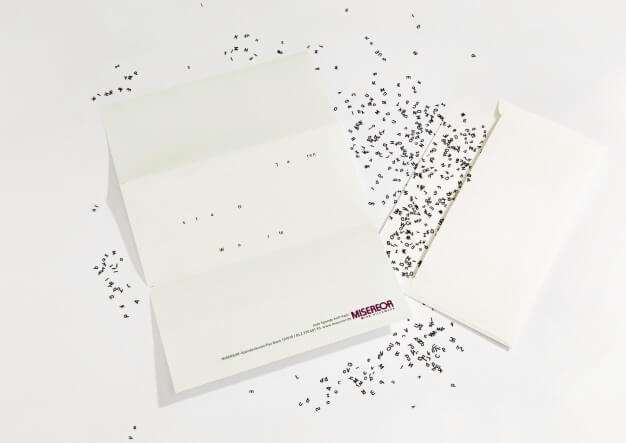 Misereor mailed out letters to journalists back in 2010, urging them to put the pounds behind their penmanship and donate to the Haiti earthquake victims. Inside the envelope was a letter and on it a single sentence: "Deeds not words". Also enclosed were hundreds of loose letters to represent that words alone are not enough. Messy, but effective.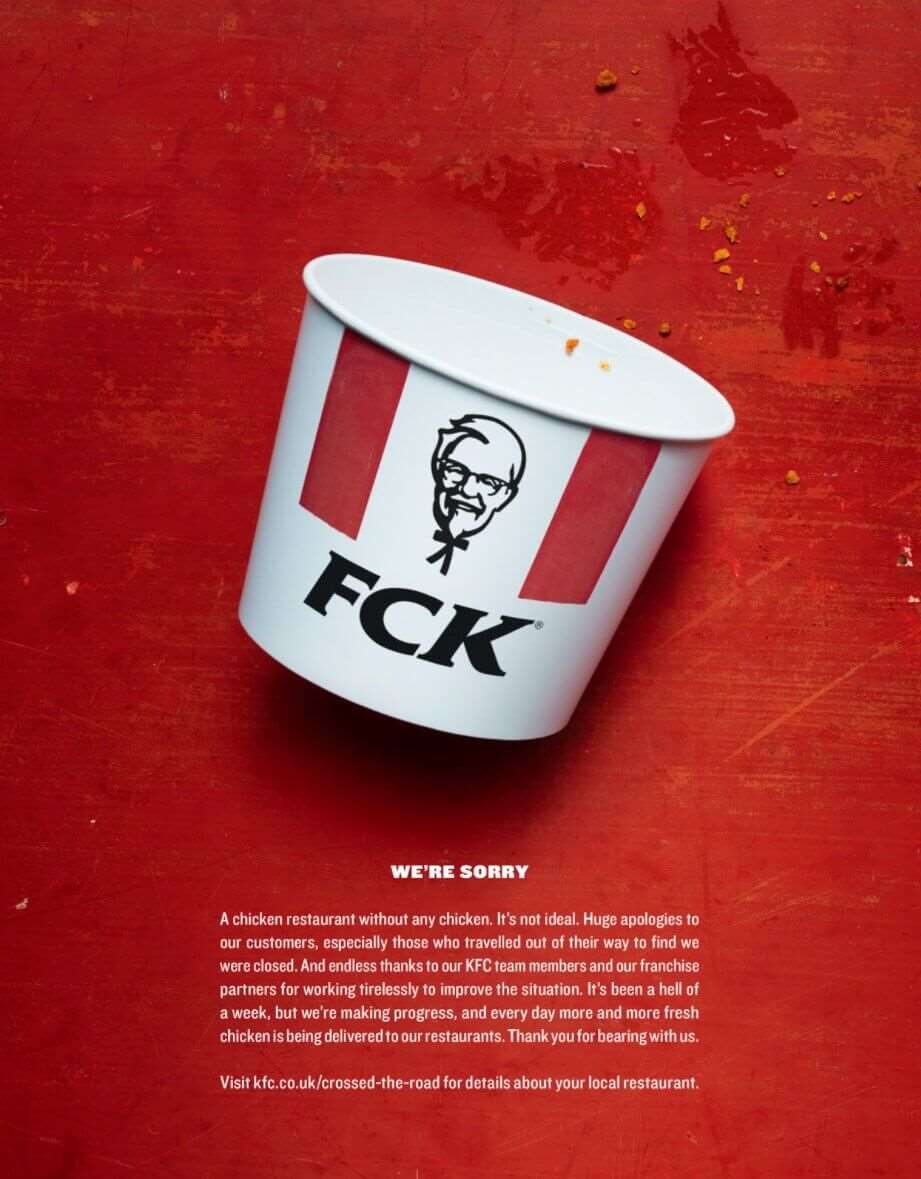 KFC made peace with disgruntled (fast) foodies after a chicken shortage forced the Colonel to close hundreds of restaurants across the UK. The ad, and winner of a gold Cannes Lion in this year's Print & Publishing category, featured an empty fried chicken bucket with the letters "FCK" along the front. Because sweary is always better. It wasn't the only gold KFC went home with. It's Hot & Spicy campaign from Ogilvy Hong Kong delivered the goods too.